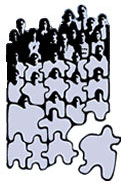 Dr. Jeremy has operated Jeremy & Associates, Inc. for more than 30 years, acting as a confidential counselor while consulting with such organizations as Dow Corning, Whirlpool, Kellogg, McKesson and Ford. He is an associate adjunct professor at Western Michigan University, teaching in the Counselor Education and Counseling Psychology Department. Frank spent 10 years with Borgess Medical Center, co-directing the Occupational Health Centers of America.
His 30+ years of experience allows him to assess a situation, develop a plan of action and implement steps toward resolution. Efficient resolutions to problematic situations save your company time and money.
Dr. Jeremy has extensive experience in:
Coaching and leadership
Sexual harassment training
Plant closings and downsizings
Violence prevention
Suicide prevention and intervention
Substance abuse intervention
Use the form below to contact us. We look forward to learning how we can assist your company.